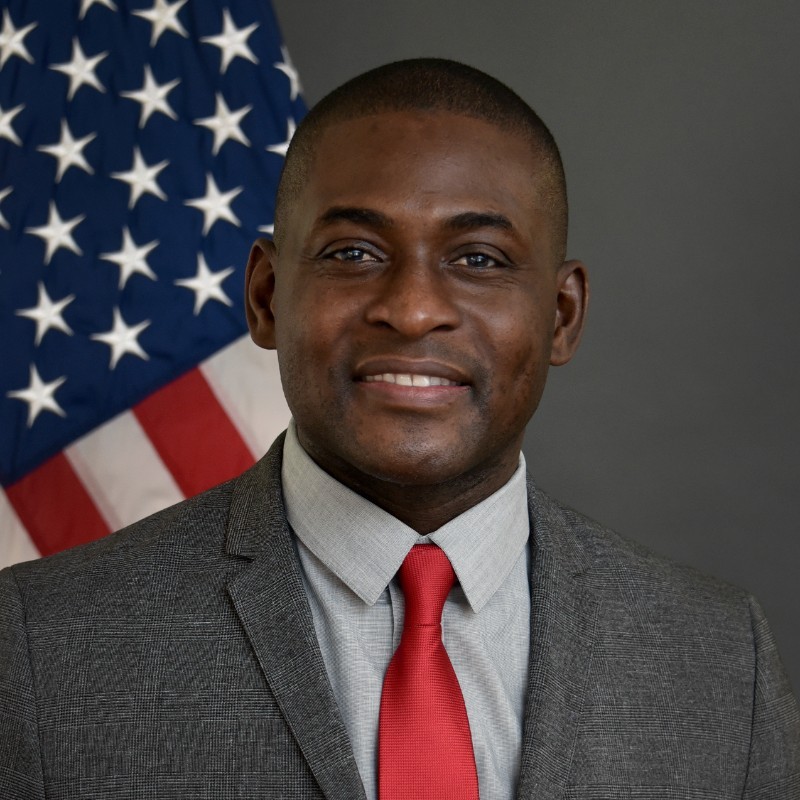 "Every morning in Africa, a gazelle wakes up, it knows it must outrun the fastest lion or it will be killed. Every morning in Africa, a lion wakes up. It knows it must run faster than the slowest gazelle, or it will starve. It doesn't matter whether you're the lion or a gazelle-when the sun comes up, you'd better be running." – Christopher McDougall
About Chosen Joe Coffee Company
Pete Amara is a co-founder of Chosen Joe Coffee Company, a veteran-owned handcrafted, fresh-roasted retail coffee company in Arlington, VA. Through shared vision with his partners, Pete's leadership has helped moved the company from what started as a small idea in Afghanistan to the company it has evolved into today.
Pete has a Bachelor of Arts in Political Science and Economics from the University of Wisconsin – Whitewater in 1998, an MBA from Amberton University in 2010, and a Master of Arts in Procurement and Acquisitions Management from Webster University in 2012. Pete also graduated with his Ph.D. in Business Administration from Northcentral University in 2020.
Today, Pete's purpose and passion are in social entrepreneurship opportunities, helping emerging entrepreneurs launch in their preferred markets through mentorship and cultivating trusted relationships.
Even if you yourself don't drink coffee, the odds are pretty good that virtually everyone around you does. In 2015 alone, we spent over 74 billion dollars on coffee here in the US alone. Imagine what the numbers are like for the industry on a global scale!
We like our coffee, is what I'm saying.
It would almost seem as though the world does not need more coffee shops, but that is not the case. One of the most interesting things to emerge in the past decade is the idea that any kind of retail shop be opened with a specific purpose in mind. The story behind our favorite local haunts has become almost as important to us as what we buy itself, including our favorite magical bean. We can basically pick and choose retailers that reflects our own personalities and beliefs.
To that end, if you've ever wanted to learn more about coffee shops opened by and for U.S. military veterans, you're going to love who we're talking with in this episode!
Elliot, Mike, and Peter are the three remarkable human beings behind the Chosen Joe Coffee Company. They are veterans, entrepreneurs, serious students of business. Years of serving our country have given them a love of our nation, a love of all things coffee, and the desire to use their unique and combined experiences and passions to work with and inspire their fellow veterans.
While Chosen Joe Coffee might be a newly-formed brand, these guys are no strangers to business.
The more you learn about there journey from veterans to opening a coffee shop that seeks to inspire and support other veterans, the more impressed we know you're going to be.
Resources and Important Links
How you can listen and access the show
Similar Episodes & Guests
In 2018 alone, the global sports market hit a value of approximately $471 billion dollars. We like sports. We like sports so much, millions of people around the world create and manage their own teams and leagues. This would be the fast-paced world of fantasy sports, which is only getting more elaborate as digital technology continues to evolve.
Simply put, if you want to get into fantasy sports, you're not going to be lacking in options. While games like football remain the most popular for fantasy sports, you can find leagues and players for any sport you can imagine. It has unquestionably become an industry unto itself.
However, because fantasy sports represent such a massive entity, newcomers can feel a little overwhelmed getting off to a good start. If you consider yourself to be one of those people, you're going to get a lot out of today's episode!
If you love everything about responsible firearm ownership and the 2nd Amendment, it seems likely that you're always on the lookout for new vendors to support. You want a business that not only meets your firearm purchasing needs, including customizations, but will also include you in a community that is built around advancing firearms knowledge in the most useful and practical fashion possible.
While there is no shortage of gun and ammo shops, online or elsewhere, this is one area of interest where you want to be sure you're trusting what you need to responsible, passionate, and knowledge firearm experts. These are some of the oldest and most powerful tools human beings have ever created. It just makes sense to want to get them from a business that truly understands what you are holding in your hands.
If you're looking for gun customization experts who truly know what they're doing, then you're definitely going to want to stick around for today's interview!
Andrew Aston: How To Create The Ultimate Company Culture
We all know outsourcing works. However, we also know that sometimes, finding the perfect employee for a specific need for your business is easier said than done. There are tons of places to find freelancers, but this can lead to a kind of trial-and-error process. You may have to waste time, and even money, to find the people you're looking for.
Staffing and recruiting agencies are out there to help streamline the process. For many entrepreneurs, this is the solution they've been looking for. In 2019 alone, U.S. sales for the staffing and recruiting sector hit 161-billion dollars. Again, if you're having outsourcing woes, a staffing agency/recruiting center can help.
Yet for some business owners, the struggle to find a truly unique staffing solution is still real. Is there a human element missing to this industry? Do you think that's what you've been missing in your own recruitment goals! Our guest today might be able to help!