Matt Sapaula: Are You Contributing To The Country's Broadening Wealth Gap?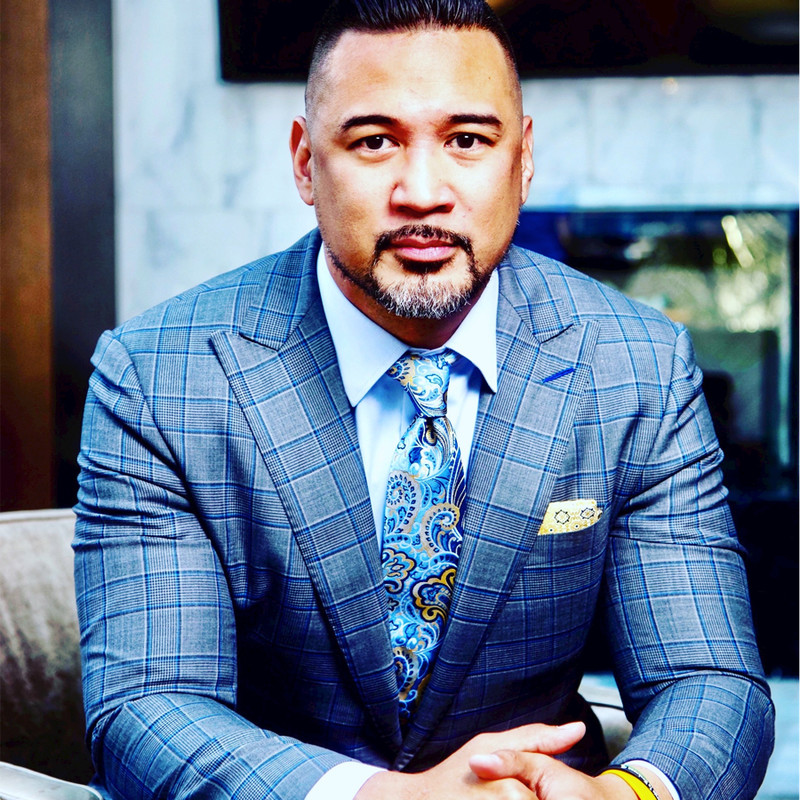 "If you want what you've never had, you've got to do what you've never done."
Matt Sapaula is a United States Marine Corps combat-veteran who transitioned into the insurance industry. Matthew began his post-military career working at a large brokerage firm in southern California in the transition from active-duty service in the United States Marine Corps. In the Marines, Matthew's dedication to his country, his unit, and his duties propelled him to become a decorated military veteran while serving in Somalia, Africa, Asia, and the Persian Gulf. This time also gave him the values, discipline, and drive that he brings to the financial services industry.
Matt became one of the first military veterans to utilize the GI Bill to undergo DePaul University's Financial Planning program. Matt Sapaula was co-host of the new reality personal finance show for two seasons on MSN Money, called The Invested Life, which was sponsored by TD Ameritrade. Matt also hosts the 7-Figure Squad YouTube channel for those seeking to become a first-generation, cash flow millionaire.
MORE ABOUT THE GUEST
Marine Corps for 8 yrs
Picked up a license in insurance
Thought that he wasn't good enough because he didn't have a college degree
22 years in the industry
"There is a wealth gap in America"
The gap between the rich and the poor is just getting broader and broader
In 6 years started making 6 figures.
"It's more than a job."
Licensed to do business in 49 states.
WEALTH GAP
"We've gone a long way but we're still a long way to go."
Started at just 6 guys.
A lot of people are not aware of financial services.
Made more money in 2020 than any other year.
MARKETING STRATEGY
INSTAGRAM
-Handled 100% personally
– Humanize personal presence
YT
– How to's and lists
– Started with vlogs
FB
– Reactions & opinions
– People are more willing to sit down ad view videos on YT
– 6 secs ATTENTION span
– Find a way to hook viewers right away
MAD DOG MATTIS
Served under him during marine corps/Persian Gulf war
MARKETING TIPS
"Be confident and clear about who you're talking to."

Write down their attributes.

We attempt to be as giving as possible.

"People learn more from their bad experiences with money than their good."

Be relatable.

"I'm not the hero of the story. You're the hero. I'm just pointing you in the right direction."

"Life gives to the givers, takes from the takers, and has a very accurate accounting system."

Resources and Important Links
How you can listen and access the show
If you take a look around the endless arena of business, and how we communicate with clients, coworkers, and others, you would probably say you wish things would be a little more straightforward. Communication is one of the biggest areas we try to improve within the larger subject of productivity. It is estimated that 75% of global organizations are expected to increase their use of productivity tools in the coming months and years.
We've seen some amazing tools, concepts, and inventions brought to the forefront, in the name of improving communication, productivity, and more. Our guest today is just one example of the brilliant entrepreneurs who are striving to make not only their work a little easier but the work of those around them, as well.
Here at Ignite Your Business, we're thrilled to talk about Content Snare and more with James Rose!
Peter Amara: What is the first step in the marketing research process?
Even if you yourself don't drink coffee, the odds are pretty good that virtually everyone around you does. In 2015 alone, we spent over 74 billion dollars on coffee here in the US alone. Imagine what the numbers are like for the industry on a global scale!
We like our coffee, is all we're saying.
It would almost seem as though the world does not need more coffee shops, but that is not the case. One of the most interesting things to emerge in the past decade is the idea that any kind of retail shop be opened with a specific purpose in mind. The story behind our favorite local haunts has become almost as important to us as what we buy itself, including our favorite magical bean. We can basically pick and choose retailers that reflect our own personalities and beliefs.
To that end, if you've ever wanted to learn more about coffee shops opened by and for U.S. military veterans, you're going to love who we're talking about within this episode!
By the summer of 2019, Disney's run of movies based on Marvel Comics characters had made over 22 billion in ticket sales. This translates to a lot of people who love to buy things like geek-themed apparel. The average geek is spending over $100 a year on apparel specific to their interests. Some are spending several hundred dollars a year. That only covers apparel.
And within geek apparel, you can find entrepreneurs and creative minds creating clothing that hits even more specific notes. Do you know someone who loves geek culture, but they're also an entrepreneur? Perhaps a veteran, as well? Where would you go to buy such specific items?
These are questions answered beautifully by our guest, Latoya Cooper from Chic Geek Apparel.