Kerrie Chaney: Comparison To Your Competition Is the Thief of Joy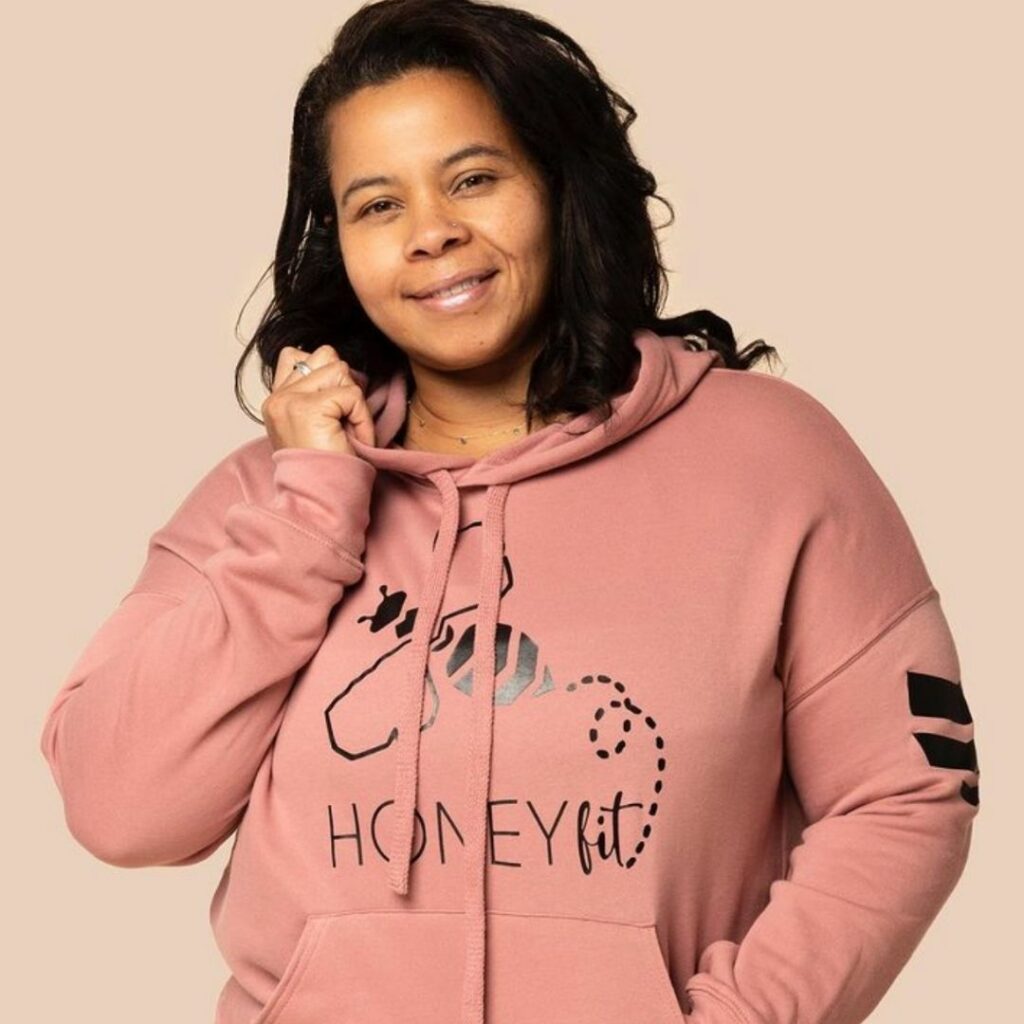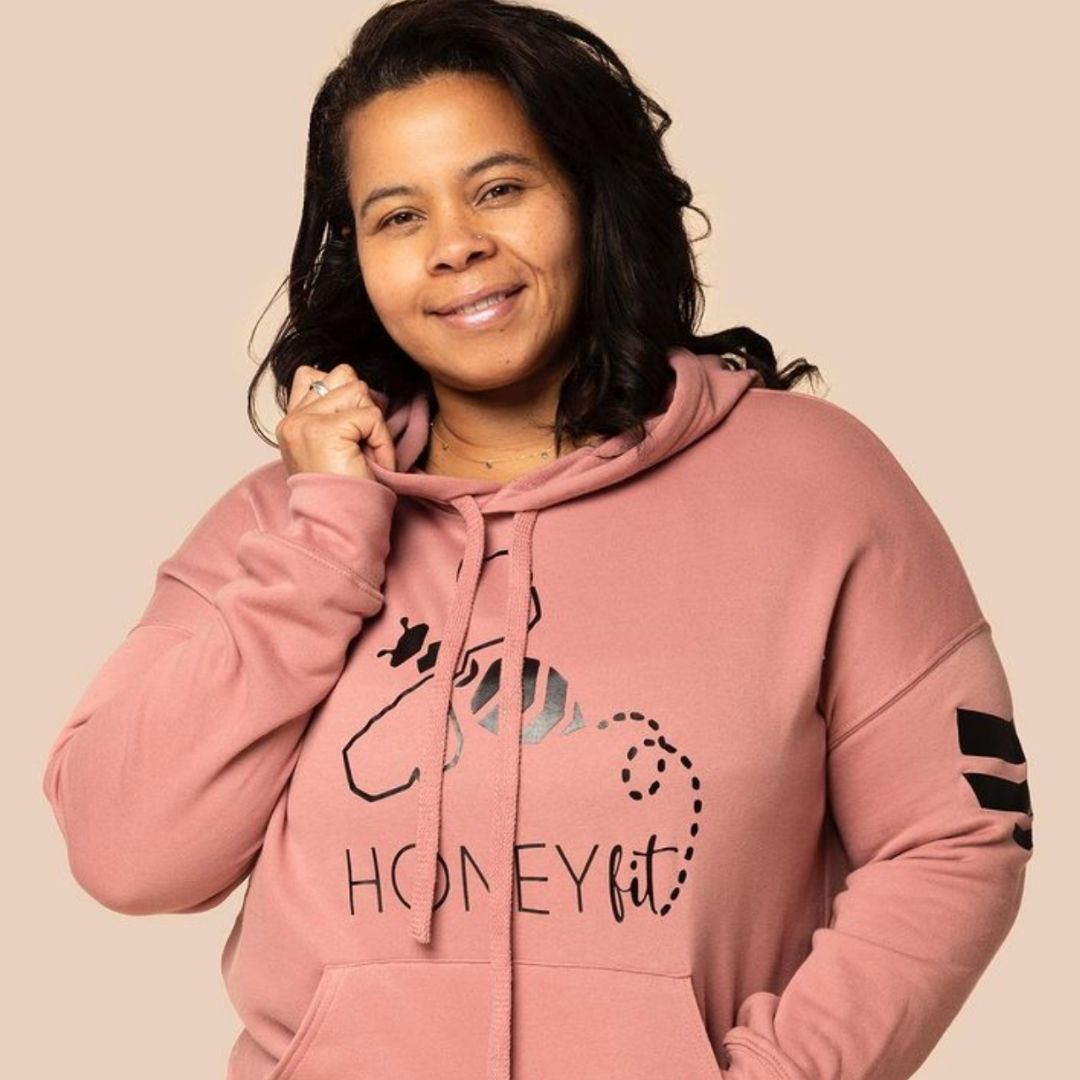 "Life is too short to be unhappy." – Kerrie Chaney "Be you, love you. All ways, always." – Alexandra Elle
Kerrie Chaney is an entrepreneur by every meaning of the word. Before being inspired to immerse herself in the fitness world, she had a passion for personal fitness.   It started when she decided to make a lifestyle change and embark on her own fitness journey to a healthier lifestyle of exercise and clean eating. Kerrie lost over 100 pounds. While on her personal transformation, Kerrie educated herself on how the body works. Familiarizing herself with the study of Kinesiology and dietary education, Kerrie knew that her newfound knowledge needed to be shared with others who felt that healthy living was difficult, so she became certified in Personal Training, Fitness Nutrition, and also A Certified Life Coach. She has been featured several times on FOX19 and WBUZ in Cincinnati advising others on a better lifestyle for health and wellness.
With all of the knowledge and experience that Kerrie has and her growing clientele, she still wasn't satisfied and knew she wanted to do more. She had a desire to serve the needs of Self-Care, Total Body Wellness, and The Complete Woman. HoneyFit was manifested through her vision. Honey fit is athleisure wear that is practical and fashionable. From workout to the workplace, Honey Fit blends the need of versatility and comfort for the complete woman. Kerrie's focused goal for HoneyFit is to be a wellness support system to the woman that wants to evolve and grow physically, mentally, and spiritually.
If you start in the 1890s, and go all the way to the present, the history of fitness-wear is kind of amazing. At the dawn of the 20th century, women were wearing heavy dresses to work out in the gym. What men had to wear wasn't much better.
For a long time, fitness wear didn't seem to be too worried about being particularly comfortable. Certainly, it was rarely something you could wear outside of a fitness environment.
In recent years, both comfort and wearability have changed dramatically. In an industry that generated $47.8 billion dollars in 2020 alone, you're going to find that a lot of fitness wear being sold these days is designed to achieve two things be as comfortable as athletic wear can get, while also being something you can wear in many other situations.
Like it or not, Athleisure clothes, fitness wear with an eye towards comfort, health, and fashion, is going to continue to be a common sight at places like the grocery store. I love it, personally. I don't think it's a bad thing if clothing lets you maintain an active style and run some quick errands.
All of this brings to mind our guest today. Kerrie Chaney, the Founder and Creative Director of the athleisure brand Honey Fit, is an amazing example of what people are achieving for themselves, and helping others to accomplish.
In addition to offering a wide variety of fitness apparel that can be worn virtually anywhere, Kerrie is also certified in Personal Training and Fitness Nutrition. She is also a Certified Life Coach. In essence, she is a great example of an entrepreneur whose journey to better health inspired them to create something positive that others could benefit from.
Inspired by her personal journey to improve her health, Kerrie Chaney established Honey Fit. Today, they are one of the most popular athleisure retailers in the world. Refusing to put limitations on where and when you can wear their athleisure apparel, their clothing reflects the belief that when you look good, you feel good. Their clothes aspire to provide comfort and versatility for any woman who needs both of those things going from the workout to the workplace.
Going beyond simply selling leggings, hoodies, and other fitness apparel, Kerrie has expanded into using her journey to tell a story that helps others find theirs. Her success has given her a foundation to inspire and help others in a variety of different ways.
Resources and Important Links
How you can listen and access the show
If you take a look around the endless arena of business, and how we communicate with clients, coworkers, and others, you would probably say you wish things would be a little more straightforward. Communication is one of the biggest areas we try to improve within the larger subject of productivity. It is estimated that 75% of global organizations are expected to increase their use of productivity tools in the coming months and years.
We've seen some amazing tools, concepts, and inventions brought to the forefront, in the name of improving communication, productivity, and more. Our guest today is just one example of the brilliant entrepreneurs who are striving to make not only their work a little easier but the work of those around them, as well.
Here at Ignite Your Business, we're thrilled to talk about Content Snare and more with James Rose!
Peter Amara: What is the first step in the marketing research process?
Even if you yourself don't drink coffee, the odds are pretty good that virtually everyone around you does. In 2015 alone, we spent over 74 billion dollars on coffee here in the US alone. Imagine what the numbers are like for the industry on a global scale!
We like our coffee, is all we're saying.
It would almost seem as though the world does not need more coffee shops, but that is not the case. One of the most interesting things to emerge in the past decade is the idea that any kind of retail shop be opened with a specific purpose in mind. The story behind our favorite local haunts has become almost as important to us as what we buy itself, including our favorite magical bean. We can basically pick and choose retailers that reflect our own personalities and beliefs.
To that end, if you've ever wanted to learn more about coffee shops opened by and for U.S. military veterans, you're going to love who we're talking about within this episode!
By the summer of 2019, Disney's run of movies based on Marvel Comics characters had made over 22 billion in ticket sales. This translates to a lot of people who love to buy things like geek-themed apparel. The average geek is spending over $100 a year on apparel specific to their interests. Some are spending several hundred dollars a year. That only covers apparel.
And within geek apparel, you can find entrepreneurs and creative minds creating clothing that hits even more specific notes. Do you know someone who loves geek culture, but they're also an entrepreneur? Perhaps a veteran, as well? Where would you go to buy such specific items?
These are questions answered beautifully by our guest, Latoya Cooper from Chic Geek Apparel.