Kerrie Chaney: Comparison To Your Competition Is the Thief of Joy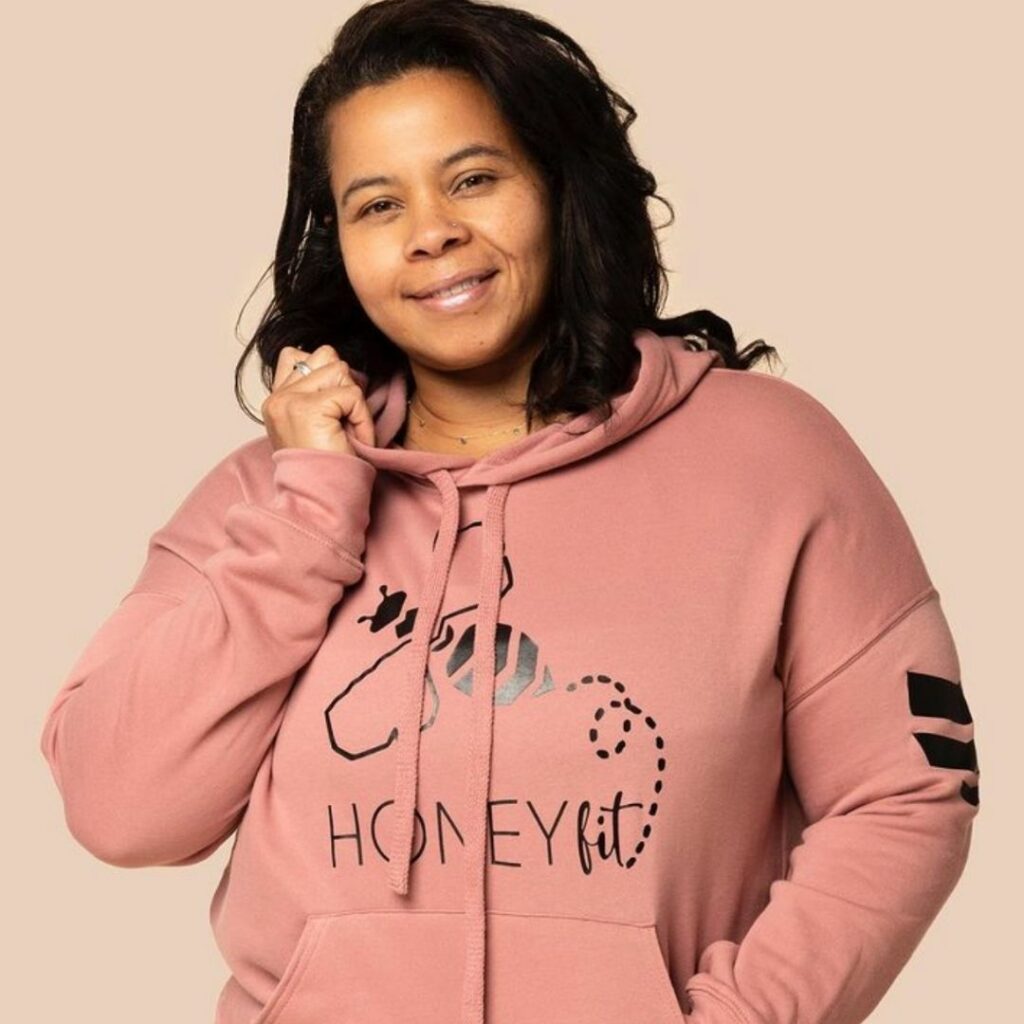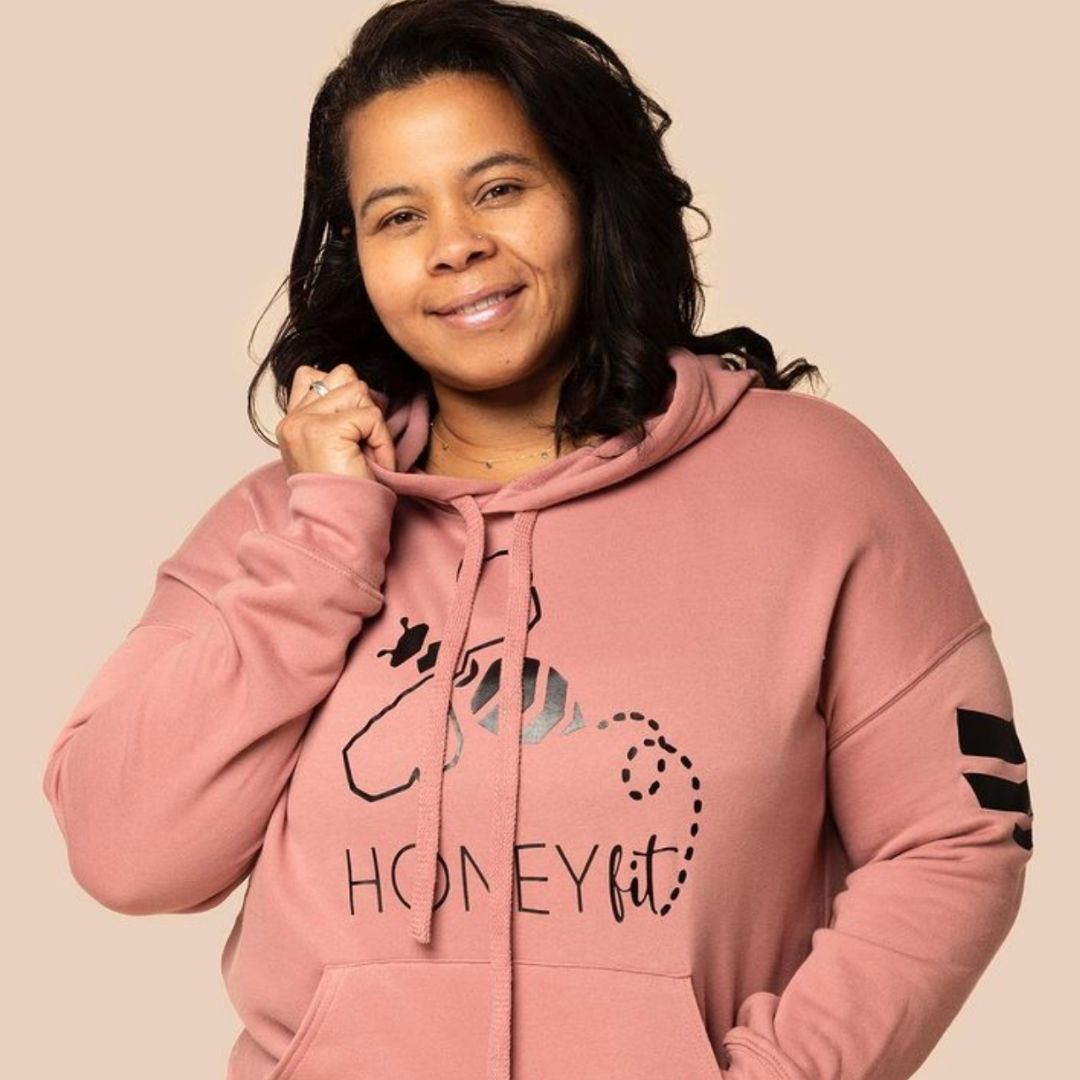 "Life is too short to be unhappy." – Kerrie Chaney "Be you, love you. All ways, always." – Alexandra Elle
Kerrie Chaney is an entrepreneur by every meaning of the word. Before being inspired to immerse herself in the fitness world, she had a passion for personal fitness.   It started when she decided to make a lifestyle change and embark on her own fitness journey to a healthier lifestyle of exercise and clean eating. Kerrie lost over 100 pounds. While on her personal transformation, Kerrie educated herself on how the body works. Familiarizing herself with the study of Kinesiology and dietary education, Kerrie knew that her newfound knowledge needed to be shared with others who felt that healthy living was difficult, so she became certified in Personal Training, Fitness Nutrition, and also A Certified Life Coach. She has been featured several times on FOX19 and WBUZ in Cincinnati advising others on a better lifestyle for health and wellness.
With all of the knowledge and experience that Kerrie has and her growing clientele, she still wasn't satisfied and knew she wanted to do more. She had a desire to serve the needs of Self-Care, Total Body Wellness, and The Complete Woman. HoneyFit was manifested through her vision. Honey fit is athleisure wear that is practical and fashionable. From workout to the workplace, Honey Fit blends the need of versatility and comfort for the complete woman. Kerrie's focused goal for HoneyFit is to be a wellness support system to the woman that wants to evolve and grow physically, mentally, and spiritually.
If you start in the 1890s, and go all the way to the present, the history of fitness-wear is kind of amazing. At the dawn of the 20th century, women were wearing heavy dresses to work out in the gym. What men had to wear wasn't much better.
For a long time, fitness wear didn't seem to be too worried about being particularly comfortable. Certainly, it was rarely something you could wear outside of a fitness environment.
In recent years, both comfort and wearability have changed dramatically. In an industry that generated $47.8 billion dollars in 2020 alone, you're going to find that a lot of fitness wear being sold these days is designed to achieve two things be as comfortable as athletic wear can get, while also being something you can wear in many other situations.
Like it or not, Athleisure clothes, fitness wear with an eye towards comfort, health, and fashion, is going to continue to be a common sight at places like the grocery store. I love it, personally. I don't think it's a bad thing if clothing lets you maintain an active style and run some quick errands.
All of this brings to mind our guest today. Kerrie Chaney, the Founder and Creative Director of the athleisure brand Honey Fit, is an amazing example of what people are achieving for themselves, and helping others to accomplish.
In addition to offering a wide variety of fitness apparel that can be worn virtually anywhere, Kerrie is also certified in Personal Training and Fitness Nutrition. She is also a Certified Life Coach. In essence, she is a great example of an entrepreneur whose journey to better health inspired them to create something positive that others could benefit from.
Inspired by her personal journey to improve her health, Kerrie Chaney established Honey Fit. Today, they are one of the most popular athleisure retailers in the world. Refusing to put limitations on where and when you can wear their athleisure apparel, their clothing reflects the belief that when you look good, you feel good. Their clothes aspire to provide comfort and versatility for any woman who needs both of those things going from the workout to the workplace.
Going beyond simply selling leggings, hoodies, and other fitness apparel, Kerrie has expanded into using her journey to tell a story that helps others find theirs. Her success has given her a foundation to inspire and help others in a variety of different ways.
Resources and Important Links
How you can listen and access the show
Four Brothers Mead: How To Get Started With Brewing Mead?
Craft breweries of all shapes and sizes represent a very large market these days. Craft beer as an industry generated more than 29.3-billion dollars in 2019 alone. You can find beers, meads, wines, and a variety of spirits, crafted by entrepreneurs from every imaginable background. You can find products and beverages to suit your taste, your interest in the process by which the drink is made, or even just your desire for a good story.
Supporting small craft breweries is a fantastic way to support small businesses. It also gives you an excuse to try something new. Have you ever tried mead before, an alcoholic beverage made from honey and water using fermentation? Have you always wanted to? Maybe, you're already a fan, and you've been looking for something distinctive and exciting to try.
If you answered yes to any of those questions, and you want to support an amazing small business at the same time, you're going to want to stay tuned for my conversation with Four Brothers Mead!
In 2018 alone, the global sports market hit a value of approximately $471 billion dollars. We like sports. We like sports so much, millions of people around the world create and manage their own teams and leagues. This would be the fast-paced world of fantasy sports, which is only getting more elaborate as digital technology continues to evolve.
Simply put, if you want to get into fantasy sports, you're not going to be lacking in options. While games like football remain the most popular for fantasy sports, you can find leagues and players for any sport you can imagine. It has unquestionably become an industry unto itself.
However, because fantasy sports represent such a massive entity, newcomers can feel a little overwhelmed getting off to a good start. If you consider yourself to be one of those people, you're going to get a lot out of today's episode!
If you love everything about responsible firearm ownership and the 2nd Amendment, it seems likely that you're always on the lookout for new vendors to support. You want a business that not only meets your firearm purchasing needs, including customizations, but will also include you in a community that is built around advancing firearms knowledge in the most useful and practical fashion possible.
While there is no shortage of gun and ammo shops, online or elsewhere, this is one area of interest where you want to be sure you're trusting what you need to responsible, passionate, and knowledge firearm experts. These are some of the oldest and most powerful tools human beings have ever created. It just makes sense to want to get them from a business that truly understands what you are holding in your hands.
If you're looking for gun customization experts who truly know what they're doing, then you're definitely going to want to stick around for today's interview!