Chris Glew and Joshua Dale: Ensuring Wide Scale Website Accessibility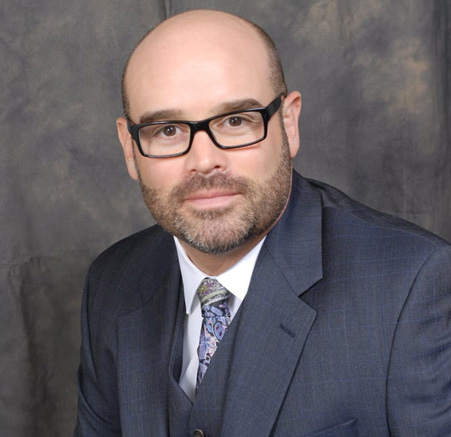 "Whatever you do, do it well." – Walt Disney "In vino veritas"
"Whatever you do, do it well." – Walt Disney "In vino veritas"
Now, more than ever, it is critical that our websites be accessible to all users. Listen to this episode to learn more about adapting your website to ensure that all users can appropriately interact with your site content, and subsequently, your business.
Resources and Important Links
How you can listen and access the show
If you love everything about responsible firearm ownership and the 2nd Amendment, it seems likely that you're always on the lookout for new vendors to support. You want a business that not only meets your firearm purchasing needs, including customizations, but will also include you in a community that is built around advancing firearms knowledge in the most useful and practical fashion possible.
While there is no shortage of gun and ammo shops, online or elsewhere, this is one area of interest where you want to be sure you're trusting what you need to responsible, passionate, and knowledge firearm experts. These are some of the oldest and most powerful tools human beings have ever created. It just makes sense to want to get them from a business that truly understands what you are holding in your hands.
If you're looking for gun customization experts who truly know what they're doing, then you're definitely going to want to stick around for today's interview!
Andrew Aston: How To Create The Ultimate Company Culture
We all know outsourcing works. However, we also know that sometimes, finding the perfect employee for a specific need for your business is easier said than done. There are tons of places to find freelancers, but this can lead to a kind of trial-and-error process. You may have to waste time, and even money, to find the people you're looking for.
Staffing and recruiting agencies are out there to help streamline the process. For many entrepreneurs, this is the solution they've been looking for. In 2019 alone, U.S. sales for the staffing and recruiting sector hit 161-billion dollars. Again, if you're having outsourcing woes, a staffing agency/recruiting center can help.
Yet for some business owners, the struggle to find a truly unique staffing solution is still real. Is there a human element missing to this industry? Do you think that's what you've been missing in your own recruitment goals! Our guest today might be able to help!
Angel Santiago: Do You Judge A Book By It's Cover?
Entrepreneurs can come from anywhere. Visionary individuals whose ideas and passion could potentially change the world. However, it's one thing to have those ideas. It is something else altogether to know how to connect to the world with those ideas. Where can a young entrepreneur or inventor go? Where can they find the mentorship that can potentially move them to the next level of success?
A solution to these questions may come in the form of software. After all, there are over 525, 000 software and IT service companies currently in the United States alone. Surely, one of these aspires to make it easier for young people to receive the mentorship they need to nurture their dreams, evolve their ideas, and take on the world.
If you know someone who can benefit from mentorship specific to their goals and interests, you will almost certainly want to introduce them to the remarkable company and service Way Ahead!