Aidan Demolli: Marketing And The Military… Go Hand In Hand?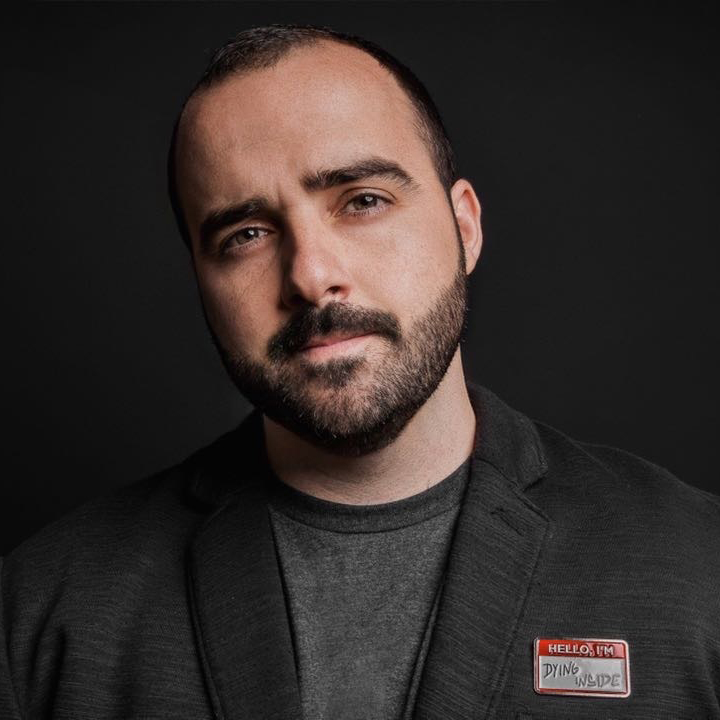 "When it's going well, increase the momentum." "When it's not going well, take a break, take a step back and reassess." "If what you're doing isn't making money, then let's go back to the drawing board." "The only KPI is sales."
Aidan Demolli is the founder of Wakebone Creative, a photo and video production company located in San Diego, California.
Aidan feels he was fortunate to serve in the United States Marine Corps as an aviation Ordnance Tech on the FA/18 aircraft. He purchased his first camera in 2015 on one of his last deployments where he completely fell in love with the medium of photography. Fast forward three years later, Aidan made the jump to owning a production company specializing in photo and video production helping small and medium sized businesses raise their production level.
Aidan makes it clear he feels he's been blessed to work and volunteer with a majority of veteran small businesses and nonprofits. Aidan is currently serving as one of the chapter leads for Bunker Labs, a National veteran non profit that provides veteran entrepreneurs with business resources and community, in San Diego, CA.
Aidan has lived in San Diego, CA since 2013 and proudly claims he likes to geek out on photography, marketing and business.
"Marketing and the military go hand in hand"
– was drawn to marketing because it's like being in the military where they do different jobs every now and then
"The business is the representation of the work you do"
drawn to the name Wakebone because he wanted to wear something cool
Wakebone was just established last year. The business previously was known as Demolli Designs.
Got out of high school and worked at a five-star restaurant while waiting to get into the military.
"When you create something and people react to it…it's cool to see."
"How fluid we have to be in marketing and how fluid we have to be in the military as well."
"Military helped me just stay positive in a lot of things"
"The reason I love marketing is that it's very creative. In the military, we were also very creative in finding solutions."
"One of the things I wasn't prepared for was time management"
One of my mantras is "Manage expectations."
"If you hire too fast, payroll will wipe you out."
"You can grow too fast and you can lose the whole thing."
"I have to bring in work to feed everyone."
"It's an art of proposals."
"It feels like marketing changes like every week."
Tried virtual assistance before but we try to keep most processes in house
"At the end of the day if we're doing something that their idea I have to have the integrity to say if it is cringe."
Marketing Strategy: "If you do really good work people will want to work with you."
"Really tap into your veteran network."
Pricing: "Lower prices and bring in more work."
Meme marketing.
Showcasing beautiful work.
"Tasking one or two people on what are things we find interesting in our jobs and what do we wanna learn."
Was working as a military contractor
"There's going to be nights when you're going to be making breakthroughs. So don't stop when you're making those breakthroughs."
"You're sprinting all the time but hopefully, you're also sprinting to different avenues."
"Keep adding to the toolbox of your media skills."
"There are so many stories to tell. Just being able to document that…"
"Doing the podcast is a good exercise to do better conversations"
Improves communication skills
"Having the ability to process words…it forces you to appreciate meaningful stories"
Always try to create a deeper connection
Telling different stories is rewarding
"You're voice might be the catalyst for them to do that breakthrough"
"It's a hard roller coaster of  a life and it's hard to keep on keeping on."
"Being able to capture their stories is really an honor."
"One of the things I like about photography is being able to capture moments…Those moments of nostalgia are really powerful emotional tools."
Bought a Nikon on his last deployment.
"Documenting life, seeing the response they give me, you feel very powerful. It's really rewarding."
"I was doing a lot of dating profile pictures for people. Doing cheap photography for college students looking to help them get laid."
"The only KPI is sales"
"Money is freedom"
The 22 Amicable Laws
Law of Resources
"You need money to move the world"
Resources and Important Links
How you can listen and access the show
If you take a look around the endless arena of business, and how we communicate with clients, coworkers, and others, you would probably say you wish things would be a little more straightforward. Communication is one of the biggest areas we try to improve within the larger subject of productivity. It is estimated that 75% of global organizations are expected to increase their use of productivity tools in the coming months and years.
We've seen some amazing tools, concepts, and inventions brought to the forefront, in the name of improving communication, productivity, and more. Our guest today is just one example of the brilliant entrepreneurs who are striving to make not only their work a little easier but the work of those around them, as well.
Here at Ignite Your Business, we're thrilled to talk about Content Snare and more with James Rose!
Peter Amara: What is the first step in the marketing research process?
Even if you yourself don't drink coffee, the odds are pretty good that virtually everyone around you does. In 2015 alone, we spent over 74 billion dollars on coffee here in the US alone. Imagine what the numbers are like for the industry on a global scale!
We like our coffee, is all we're saying.
It would almost seem as though the world does not need more coffee shops, but that is not the case. One of the most interesting things to emerge in the past decade is the idea that any kind of retail shop be opened with a specific purpose in mind. The story behind our favorite local haunts has become almost as important to us as what we buy itself, including our favorite magical bean. We can basically pick and choose retailers that reflect our own personalities and beliefs.
To that end, if you've ever wanted to learn more about coffee shops opened by and for U.S. military veterans, you're going to love who we're talking about within this episode!
By the summer of 2019, Disney's run of movies based on Marvel Comics characters had made over 22 billion in ticket sales. This translates to a lot of people who love to buy things like geek-themed apparel. The average geek is spending over $100 a year on apparel specific to their interests. Some are spending several hundred dollars a year. That only covers apparel.
And within geek apparel, you can find entrepreneurs and creative minds creating clothing that hits even more specific notes. Do you know someone who loves geek culture, but they're also an entrepreneur? Perhaps a veteran, as well? Where would you go to buy such specific items?
These are questions answered beautifully by our guest, Latoya Cooper from Chic Geek Apparel.