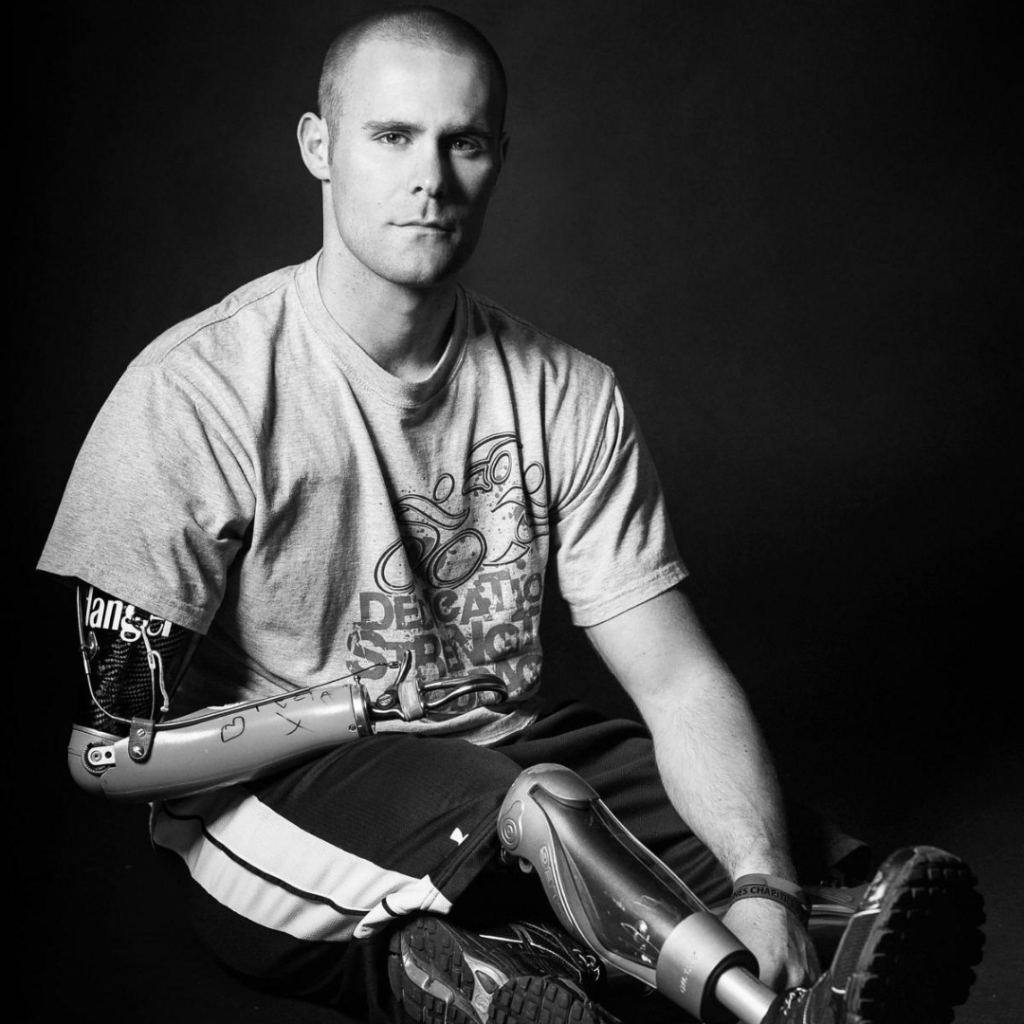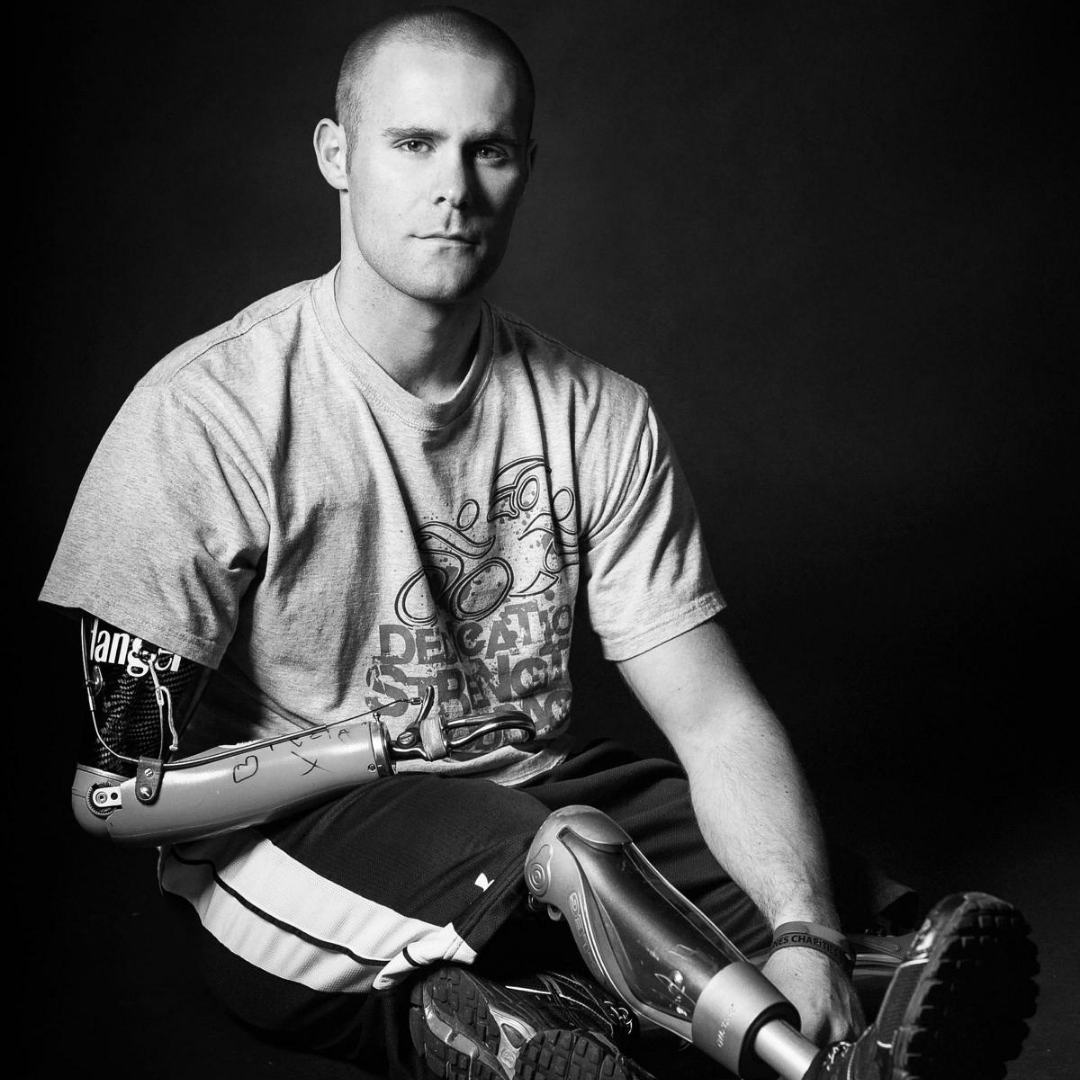 Mark Ormrod is Royal Marines veteran having served since he was just 18 years old. After a Christmas Eve that changed his life forever back in 2007 during his service in Camp Bastion, Mark went through a remarkable journey that he now shares with the world successfully through his various platforms.
Mark is now living life to the fullest as a father, husband, eleven-time Invictus Games medallist, motivational speaker, author.
Some people talk about expertise some about their stories.
In Afghanistan, became UK's first triple amputee to survive since WW1.
"The industry's changing and we gotta change with it if we want to stay relevant."
Towards the end of HS arrived at the decision of joining the military.
Wanted to join the marines to see if he had what it takes.
Got his green beret at 18 yrs old.
4 weeks before finishing training witnessed 9/11.
Got assigned to Afghanistan – Sent to Iraq in 2003
Got the first taste of war at 19.
2005 first daughter was born decided he was going to leave and focus on his family.
Decided to rejoin the military in 2007.
2007 got deployed to Camp Bastion. Morale was high.
Christmas got locked down.
Christmas eve. Knelt on and denoted an explosive device.
Felt that he let his team down.
INVICTUS
10 years before Invictus games.
Main goal was to be completely independent.
Has seen friends compete and has seen the improvement in their life
"When you go through something traumatic like this, you've got to have that focus and those goals."
"As long as it lights a fire in you, then that's good enough!"
RECOGNITION BY THE ROYAL FAMILY
Felt embarrassed initially
Going to Buckingham palace after COVID
Went to Prince Harry's wedding
Resources and Important Links
How you can listen and access the show
If you take a look around the endless arena of business, and how we communicate with clients, coworkers, and others, you would probably say you wish things would be a little more straightforward. Communication is one of the biggest areas we try to improve within the larger subject of productivity. It is estimated that 75% of global organizations are expected to increase their use of productivity tools in the coming months and years.
We've seen some amazing tools, concepts, and inventions brought to the forefront, in the name of improving communication, productivity, and more. Our guest today is just one example of the brilliant entrepreneurs who are striving to make not only their work a little easier but the work of those around them, as well.
Here at Ignite Your Business, we're thrilled to talk about Content Snare and more with James Rose!
Peter Amara: What is the first step in the marketing research process?
Even if you yourself don't drink coffee, the odds are pretty good that virtually everyone around you does. In 2015 alone, we spent over 74 billion dollars on coffee here in the US alone. Imagine what the numbers are like for the industry on a global scale!
We like our coffee, is all we're saying.
It would almost seem as though the world does not need more coffee shops, but that is not the case. One of the most interesting things to emerge in the past decade is the idea that any kind of retail shop be opened with a specific purpose in mind. The story behind our favorite local haunts has become almost as important to us as what we buy itself, including our favorite magical bean. We can basically pick and choose retailers that reflect our own personalities and beliefs.
To that end, if you've ever wanted to learn more about coffee shops opened by and for U.S. military veterans, you're going to love who we're talking about within this episode!
By the summer of 2019, Disney's run of movies based on Marvel Comics characters had made over 22 billion in ticket sales. This translates to a lot of people who love to buy things like geek-themed apparel. The average geek is spending over $100 a year on apparel specific to their interests. Some are spending several hundred dollars a year. That only covers apparel.
And within geek apparel, you can find entrepreneurs and creative minds creating clothing that hits even more specific notes. Do you know someone who loves geek culture, but they're also an entrepreneur? Perhaps a veteran, as well? Where would you go to buy such specific items?
These are questions answered beautifully by our guest, Latoya Cooper from Chic Geek Apparel.